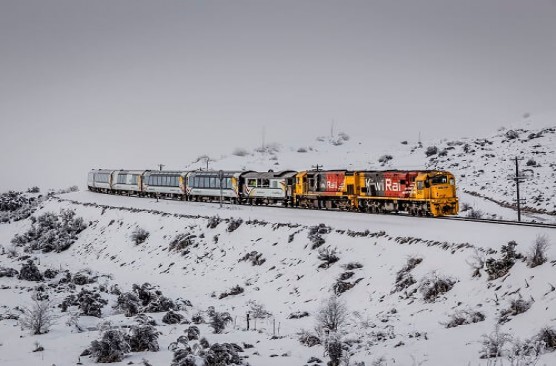 TranzAlpine - Greymouth to Christchurch
Climb aboard one of the world's most famous train journeys, between Greymouth and Christchurch and vice versa. Depart from Greymouth and climb through thinks stands of native beech forest. Traverse the might Southern Alps, where spectacular views of the chiselled alpine landscape will take your breath away at every turn.
Enjoy thrilling vistas over deep gorges as you travel along the ice-fed Waimakariri River before entering fertile farmlands of the Canterbury Plains as you arrive into Christchurch.
Due to work in the Otira Tunnel and other track maintenance, this train service will run between Christchurch and Arthurs Pass only and will be replaced by bus between Arthurs Pass and Greymouth on the following dates 06th ,12th May and 26th May, 9th ,17th and 23rd June, 29th July, 09th September , 21st October and 25th November 2019.